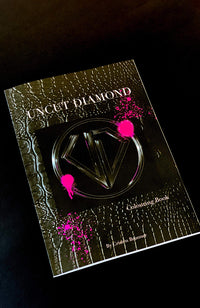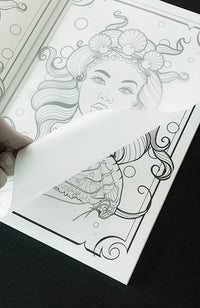 Uncut Diamond
Uncut Diamond Colouring Book - By Cristen Brunner
The Uncut Diamond Colouring book features 24 original designs created by artist Cristen Brunner. When creating this colouring book Cristen's vision was to deliver a high quality colouring book that incorporates fun artistic pieces that can be enjoyed and appreciated by artists, adults, children or shared amongst the whole family!
The book features high quality 140 gsm paper which is super smooth to colour on as well as translucent paper between each page to protect your masterpiece! 
You will also discover each page has a watermark image of the piece you are working on on the opposite page adding that little bit extra for you to capture amazing photographs of your work! 
We have given you a sneak peak of 4 of the amazing designs in the book but you will have to purchase to discover the rest!